My friend Kiboko and I traded each other's paintings.
I've painted this recently, and I was happy to give it to
Kiboko
:
Title: Am I...? (Incomplete)
(Finished)
Acrylic
Canvas 12" x 10"
April 2010
My Signature/Initials, EKJ
In return, Kiboko has given me one of his really old paintings. I wonder if the black marker scratches on the frog were intentional (maybe he didn't like the frog?), but I still very much like the painting: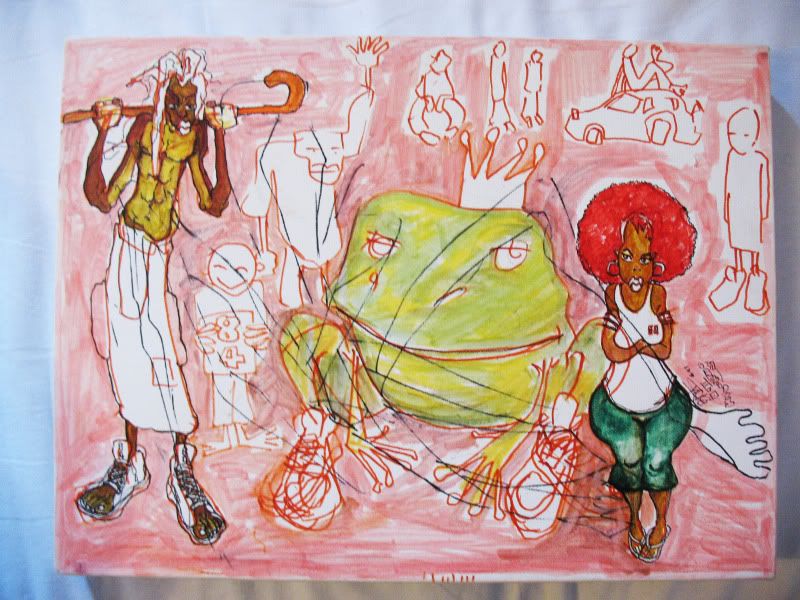 He is a very talented artist that I admire and look up to. I learn from him a lot even just by talking with him. He is my source of motivation! You don't often find an inspirational artist like him.
Please check out Kiboko's blog at:
84thdreamchild